December 19th, 2012
---
10:06 pm
I spent most of October in the United States because apparently, I am a masochist. I both loved and hated it equally and spent a lot of time rolling around in the fetal position weeping, because America is strange. (This is an unfair blanket statement, really. Amurrica is really large and the east and west coast are strange in very different ways, but still absolutely crazed.)



(

There are so many words here, it's vaguely horrifying.Collapse

)



I think everything in my life can be summed up with "I went here and then this creep tried to talk to me, so I left. It was okay."

[previous recaps: japan+hk | hobbies+fandom]

03:11 am - I HAVEN'T TALKED IN SO LONG, I HAVE WAY TOO MUCH TO SAY.
I guess this part is about my face and my fandoms, ahaha. :'D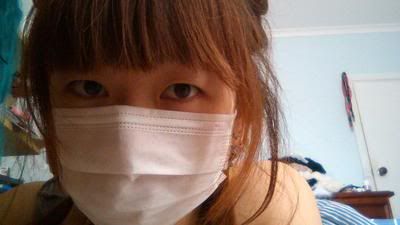 SO, THIS IS WHAT I LOOK LIKE, I GUESS.



(

I need less image-obsessed fandoms and hobbies, IT IS GETTING A LITTLE RIDICULOUS.Collapse

)



Also, it's nice to be kinda part of a fandom again and start writing even though what I write is utterly terrible and I don't know how to make friends on tumblr. *________* LIKE, WHAT IS THAT THING, HOW DO I DEAL. HOW DO I STOP BEING FOREVER ALOOOONE /SOB

Next post: America~!

02:23 am
Today, I saw someone I thought I knew on the train but wasn't quite sure I had the right person so I did what any other socially competant person would do and reached for my phone to surruptitiously message to see if she would pick up her phone so then I would knowwww.

However, thwarted. Didn't have her number.

BUT I AM A DETERMINED PERSON. I messaged a friend about my dilemma, who messaged me back with her number.

So at this point, there were two options:

1) sms ">:D HELLO, I SEE YOU." except if I didn't have her number, she probably didn't have mine and that would be REALLY CREEPY.

2) embrace the creepy. CALL. AND IF IT IS HER, BREATHE HEAVILY AND THEN WHISPER "i can see youuuu~" IN A LOW RASPY MANVOICE.

Sadly, before I could enact any of my plans, we accidentally made eye contact (BECAUSE I WAS STARING) and she recognised me.

... such is life.

December 17th, 2012
---
05:04 pm - HEY GUYS. LONG TIME NO SEE.
So I haven't updated this thing in pretty much years, which is terrible because at some point, I was counting on this being a permanent record for when my memory gave out which it already is because I cannot keep a thought in my head for longer than five minutes.

Thus, a recap of my year. Or something.



(

FOR EASE OF NOT BEING LIKE, 10k WORDS, PART 1.Collapse

)



Life is kinda a little funny at times, I guess.

If anyone wants to stay in touch, I'm on tumblr these days so drop me a message and lets be frieeeends.

September 4th, 2011
---
06:18 pm - MANIFEST 0811 - DW7/5 + Beastmaster&Prince
YOU KNOW WHY MY SELF CONFIDENCE IS IN TATTERS?
THESE ARE THE PEOPLE I HANG OUT WITH AJKJKAJKWE :'D :'D UNREASONABLY GOOD LOOKING PEOPLE ARE UNREASONABLY GOOD LOOKING. /SULKS FOREVER





(

RIDICULOUSLY LARGE PIC SPAMMMM and idk how to use photoshop so um, everything is unedited so excuse us if we look terrible. 8D;Collapse

)



And that's it for another manifest, thank god;;; THESE THINGS ARE EXHAUSTING.

July 12th, 2011
---
01:11 pm - july is always the busiest month;;
HELLO WORLD, NOW I AM OLD.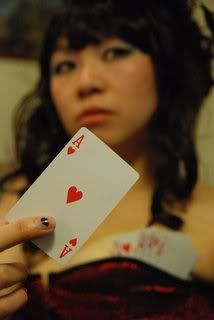 And also, apparently, a hooker. 8Dbb



This month has already been somewhat ridiculously busy with two and a half birthday parties and a cosplay meet already.



(

PHOTOS.Collapse

)



Thank you again to everyone who came along and helped celebrate and enabled me to be such a creeper. >:D NO BIRTHDAY COULD HAVE BEEN BETTER. ♥

Photo credit to Elaine Ho and An Chau, as indicated in the file names ♥

May 4th, 2011
---
08:32 pm - SUPANOVA [04-2011]: SENGOKU BASARA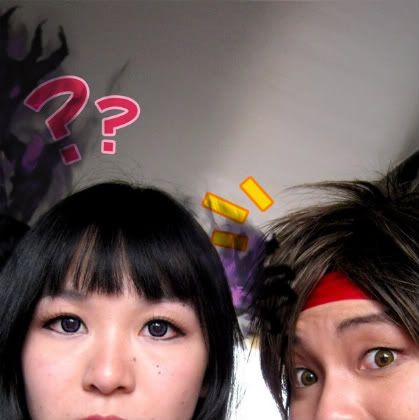 SHADOW HAND TO THE FACE.





(

Images! [and also, crying.]Collapse

)





(

and also, cosplay for money!Collapse

)





(

[AND THIS PART? THIS PART DID NOT HAPPEN, OKAY.]Collapse

)



The end ;A;

Photocredit mainly to Elaine Ho
lainex and Neil Creek as the filename or watermark apply. :3



... too many photos. 8D Next time, the story of the Kigurumi shoot and how a bunch of tiny asian animals ganged up and killed a white girl. ♥

March 25th, 2011
---
08:18 pm - OKAMI 19-03-2011
THIS EYE THING, IT IS GETTING TO BE A HABIT, ISN'T IT?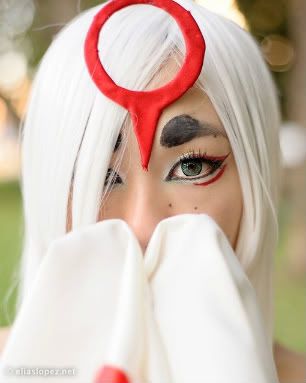 *STAAAARE*



:'D At least it's only minorly soul sucking. Um.



(

>:D THE EYE COMPELS YOUUUU. (but the photos are ridiculously huge, so um. beware.)Collapse

)



Photocredit to Lisa Blackcrane or as the watermark dictates. Round up of posts from everyone else will be put here when people finally get around to making them, ahaha.

azdvmc here (flocked)

beanie_nup on dA and lj (flocked)

kaorismash on dA.



I... still need to do a write up of
animesque's Hetalia White Day PV but, one day. ;;;

March 7th, 2011
---
12:28 am - ANIMANIA 03 2011 // REBORN!
HI.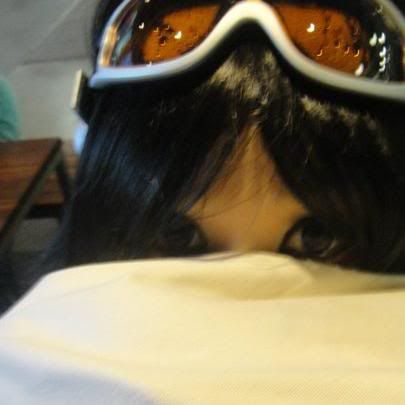 I'M GOING TO EAT YOUR SOUL.



Man, who needs photoshop when make-up, circle lenses and false eyelashes will give you GIANT SOULESS EYEBALLS OF DOOM.



(

A LOT MORE (OF REALLY BIG IMAGES) UNDER THE CUT.Collapse

)



ALL IN ALL, A FAINTLY HILARIOUS DAY.

MY HIGHLIGHT, THOUGH, WAS KIYO.


(

IMAGE 8DCollapse

)



Embarrassingly enough, it appears I actually already knew Kiyo. He was the Mad Hatter who won King of the Night opposite me in my fabulous pantsless Zhou Tai, whose feet I stepped on as we waltzed and who I ditched on the dancefloor when my wardrobe majorly malfunctioned and my hip skirts fell off.

I... am more amused by this than I should be, but when I was chatting with Kiyo (by which I mean, FLAILING AT AN EXCEPTIONALLY HIGH PITCH AND SPEED AT HIM. LINC TELLS ME MY EXPRESSION OF UNHOLY GLEE WAS ACTUALLY FRIGHTENING), I was suddenly struck by the thought I had seen him before. Unfortunately, he had already recognised me and had to politely clue me in that I had pretty much accidentally stripped in his arms.

KIYO, GUYS. KIYOOOOOOOO. KJAJKJKWE.

Then, because I am a ninja creeper, I found him on facebook and friended him and hassled him into agreeing to do a photoshoot with me when I fix up Nene properly ♥ SCORE. I WILL THROW ONIGIRI AT HIM AND IT WILL BE FANTASTIC JHAJKKJWE I CANNOT WAIT.

Photo credit to
animesque for the larger ones, and
surealistic_des for the smaller, or as watermarked. For more photos and a slightly less crazed POV (WAIT, NO, THAT WAS DEFINITELY A LIE), check out Desu's write up.

February 17th, 2011
---
03:44 pm
IN THE CONTINUEING SAGA OF, MY LIFE IS REALLY VERY PATHETIC AND MOSTLY HILARIOUS, LET ME OFFER YOU A FURTHER GLIMPSE OF MY FACEBOOK WALL.





*BREATHE*



(

MORE BENEATH THE CUT BECAUSE LIFE IS TRAGIC (+ NSFW(?) image)Collapse

)



I am just so... I DO NOT EVEN.

Meanwhile, I have been cheerfully hacking and slashing my way through Sengoku Basara, which has stolen my soul even more than SW3 did, because the... girls are more kickass? I like the character dynamics, or something, which is terrible timing as the SW3:XL gameplay vids are trickling out and I haven't watched them yet.



(

My bias, let me show it to you. :'DCollapse

)